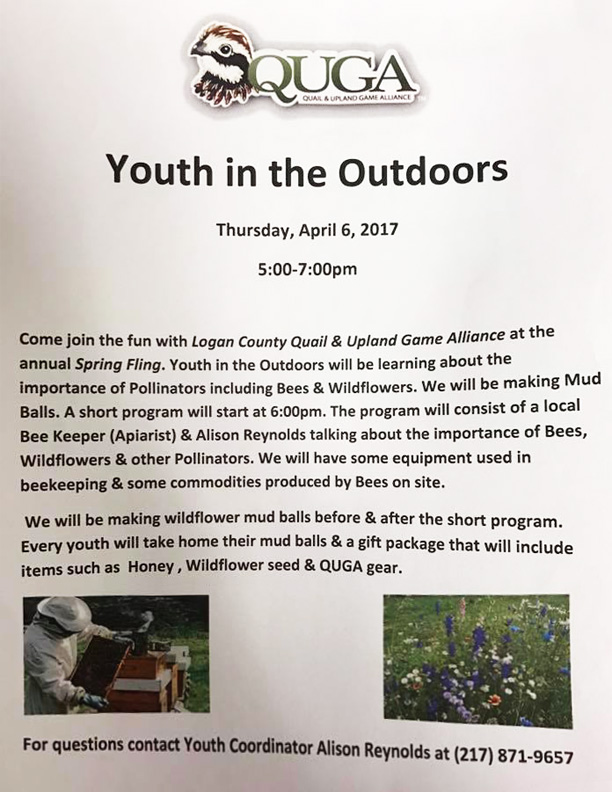 Come take part in the QUGA Logan County Illinois Spring Fling Food Plot Seed Giveaway and Youth in the Outdoors Bee Event. Click on the attached flyer for more details.
Event Details:
Date: Thursday, April 16
Time: 5:00 PM – 7:00 PM
For more details contact Youth Coordinator, Alison Reynolds, at 217.871.9657.
Continue Reading →
Share