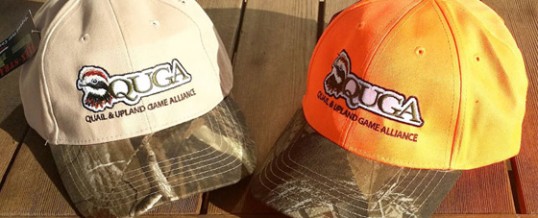 QUGA is looking to expand their chapters in Illinois, Indiana, Kentucky and surrounding states. Getting actively involved brings more opportunity for habitat projects, conservation education, youth involvement, and hunting acres. QUGA is offering the best yet of donation packages for new chapters. Get your covey together for 2017! All your dollars raised stay with your chapter, 100% for 2017.
Your 2017 QUGA Chapter Donation Package:
Webley & Scott 20 ga.over/under shotgun with case msr $1375 (or equivalent gun), Henry Golden Boy 22 Long Rifle, $500 banquet facility and advertising expenses, Terry Redlin signed – numbered print, Quail Unlimited framed Redlin print, 2 $100 prairie grass seed gift certificates, 2 person hunt in Illinois, 5 QUGA habitat vinyl signs, 20 food plot seed bags, 6 bottles of Hopewell Winery Quail logo wine, 2 Camouflage Duffle Bags, QUGA cut out metal "Welcome" sign, Turkey Fan, Trail camera and QUGA hats for members attending banquets.
Visit www.quga.org and contact Jerry Johnson, Regional Director at 812.536.2272 or bobwhite@psci.net
Talk to you soon! JUST ADDED! YETI COOLER to the chapter donation package!
Share