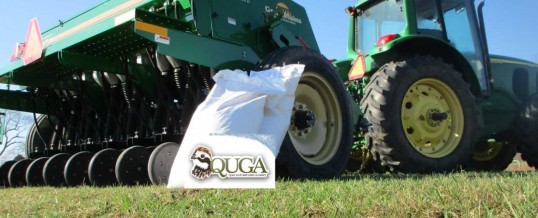 Dear Illinois Conservation Partner,
Conservation 2021! We wanted to thank you personally for all your support with QUGA! We are working hard at being your local primary conservation seed source for all your conservation needs.
2021 Seed Brochures may be found at
www.quga.org
website. Seed mixes are specialized to meet program requirements. QUGA has given and will continue to give your County Soil and Water Conservation District a $10.00 per Acre donation for purchases of seed.
Free Shipping to the location of your choice.
Agronomist and Biologists available to answer your questions.
Food Plot Seed also available at the QUGA Warehouse.
Habitat projects designed to benefit quail, pheasants, turkey and other wildlife. Dog Friendly mixes.
$$ QUGA has been awarded grants from the Illinois Dept. of Natural Resources. Incentive payments that can further assist you for NEW establishment, inter-seeding and Mid-Management. (Application forms may be found at
www.quga.org
)
· Funding assistance for new plantings, inter-seeding or conversion of fescue and brome.
· Chemical spraying for a conversion project or removal of invasive species
· Strip Disking or Strip Spraying, Controlled Prescribed Burns for mid-management
We hope that you will continue to support QUGA. We are a non-for-profit organization developed to promote conservation. Youth is our primary focus with hunts and education.
Please feel free to contact us with any questions.
Looking forward to working with you this next season. Thank you again!
Jerry Johnson and Steve Kern
bobwhite@psci.net – Jerry Johnson – 812-536-2272
bucke56@gmail.com – Steve Kern – 618 – 292-2097
Share